Now that we have gone through
what I like
and
what I don't
about the iPad. Let's move on to what I have installed inside.
Here's my Top 10 apps in my iPad.
1 ) Free Memory (USD 0.99)
Remember I spoke about
the memory leak problem
as a result of multi-tasking function?
Running this little app not only allows you to see what has been eating into your memory, clicking "refresh" also let the app take a swipe of the memory and get back those that were out there in oblivion.
One of the dumb thing about it, is that you may have to swipe the memory a few times before getting all the hogged memory back, albeit not 100%. There will be times where you really have no choice but to do a shut-down and a restart when the leaked memory is just to stubborn to be recovered.
Free Memory is somewhat like a shoeshine sponge. You may be able to bring some sheen back to the shoe very quickly but once in a while, you will still need to give that pair of shoes a good old brush polishing.
Unlike the name of the app, this utility is unfortunately, not free. I damn buay song paying for a solution to a product flaw. Apple should foot bill for this. Bad Jobs!! Bad!!!
Note: This is an iPhone app but it works just as fine on the iPad.
2) VLC Player (Free)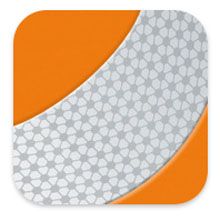 If you play videos on the iPad, then VLC media player is a must-have.
This little fella plays every damn format available (well almost every one of them sans the odd weird encoding).
Loading videos into the iPad is also a breeze. Just connect your iPad to your computer > fire up your iTunes > go to your iPad > click the App tab > scroll down to File Sharing > click to highlight VLC > then pick out the videos that you wish to transfer to the iPad. > that's it.
By the way, did I mention that I think that iTunes is a piece of crap software? Sluggish like nobody business. The only consolation is that the speed of the file transfer is very fast but that probably has nothing to do with iTunes anyway.
3) TuneIn Radio (USD 1.99)
Now that we have covered video, let's move on the audio. I got this just that I can listen to radio stations back home. Class 95FM, Gold 90.5, Lush 99.9 just to name a few. In case you haven't spotted then trend, they are all Mediacorp stations.
Sadly, Power 98 isn't on the list or I would have enjoyed tuning in to Power Cruising on weekday evenings.
A nifty feature is the alarm clock where it starts playing the broadcast at the time that you've set. It sorta becomes my radio clock belting out songs, banter from the trio of The Flying Dutchman, Vernetta Lopez and Glenn Ong every morning at 6am.
With the radio waves slowly nudging me awake, I sometimes mistook myself to be waking up in Singapore.
Afternote (14 Jul 2012)
: When starting up TuneIn radio, the app needs to access their server to get the playlist. Unfortunately, the Great Firewall of Ch1na (GFW) had in recent months blocked the access, rendering this app unusable without a bypass solution. I have since switched to LeonRadio (USD 1.99) which worked beautifully in Ch1na. The only downside albeit minor, is the absence of a wake-up alarm that TuneIn has.
4) iCab Mobile (USD 1.99)
I personally do not like the Safari browser that comes with the iPad as the default browser.
I find it sluggish. It is like the Windows equivalent of the Internet Explorer.
iCab Mobile is slightly faster in my opinion (it may be a placebo effect) but the one feature it has that trumps Safari is the multiple tabbed browsing capabilty.
5) Plurkid (USD 1.99)
I am a heavy Plurker and granted that I can just as easily plurk using any browser, those who have done so this way would have realised that while the screen is bigger with the iPad (yay!), the dialogue box for keying in your responses is stupidly tiny (boo!). It is only big enough to fit 3 or 4 words and you probably have to remember what you typed as it scroll into the abyss on the left.
Dumb.
Plurkid addresses this critical problem for a small fee. If you can live with the tiny dialogue box and don't plurk as fervently as I, don't spend the money.
6) Accuweather (Free)
It may not be useful to the non-traveling Singaporean whose home weather is nothing but Sunny With Chances of Shower, temperature ranging from 24 to 32 Celsius year-round.
It is however something that I need on a daily basis as I travel extensively in temperate regions.
I also need to monitor the weather of all my offices and Accuweather's interface does exactly this as it give you a one-glance-see-all layout.
I switched over from The Weather Channel where the latter has more bells and whistles like video weather reports etc, but that's overkill for me and I don't think I want to waste my time and bandwidth going into such detail.
7) XE Currency (Free)
Importing from other countries is a big part of my job here and monitoring currency rates on a daily basis is a daily routine for me.
Like Accuweather, XE Currency also have a one-glance-see-all layout for me to see how the USD relates to the HKD, relates to the CNY, relates to the SGD, relates to the NTD, relates to the THB. All in a single glance.
Point to note is that the rates on it are Inter-bank rates i.e. you may have to pad a few points to get the rates that you will be negotiating with the banks on that day.
8) FileApp (Free)
I mentioned in
my earlier entry
where I brought my iPad on my business trip instead of the usual laptop since I only need my documents on a read-only basis.
FileApp here does exactly that as it supports Microsoft Word, Excel and Powerpoint formats. Adobe Acrobat PDF is supported too.
Loading it into the iPad is easy via the same way as VLC (see above) or wirelessly via the internet e.g. Dropbox or straight from web mail.
9) Galaxy On Fire 2 (USD 6.99)
Once in a while, one should kick back and slot in a bit of recreation.
I am not big on gaming but I bought this as it reminded my of the good old days of the
Wing Commander series
which I loved.
Come to think of it, given that there is there element of trading in there, I would say that this is closer to that of the
Privateer series
which is a spin-off of the actual
Wing Commander series
.
I remembered how I needed to souped up my 486 to have a whopping 8mb RAM (whoa!) and a Diamond Stealth 32 graphics card just to be able to load the game.
Oh how far technology has come along where a little oversize PDA by the name of iPad can now render the same game (well sort of) with better graphics and audio.
10) South China Morning Post (Free for now)
I am a subscriber to this
Hong Kong broadsheet
and I am paying a whopping RMB 4000 per year to have the papers delivered to me Monday to Friday (Saturday & Sunday gets lumped together with Monday's delivery).
Right now, it is on a trial basis as the iPad version of this newspaper has not been officially launched. Once it is up, subscription is expected to be around HKD 900 annually which is a gigantic discount for me.
However, I am not liking what I have been seeing so far as the app does not have an auto-download feature where I was hoping my iPad could download while I sleep and be available first thing in the morning.
Manual download was terrible and it took ages to complete. Hopefully when the app is finalised, this problem gets resolved. Otherwise, I may have to continue to pay RMB 4000 to get my daily news fix.
One more thing, I may need to adjust to not having my newspaper in non-paper form. Still resisting the temptation to bring the iPad into the bathroom.
Afternote (14 Jul 2012)
: I have since ditched South China Morning Post in favour of another Hong Kong broadsheet.
The Standard
is a free app although the content is not quite as good as the incumbent.
Image Credits: http://www.iphonefaq.org; http://a4.mzstatic.com; http://www.tapscape.com http://a1.phobos.apple.com; http://www.ipad-application-reviews.com; http://wpcdn.padgadget.com; http://appstorehq-production.s3.amazonaws.com; http://image.17173.com
- Voxeros